We can perform almost any major repair on your laptop.
Whether you have a Chromebook, an iOS Macbook or Windows laptop.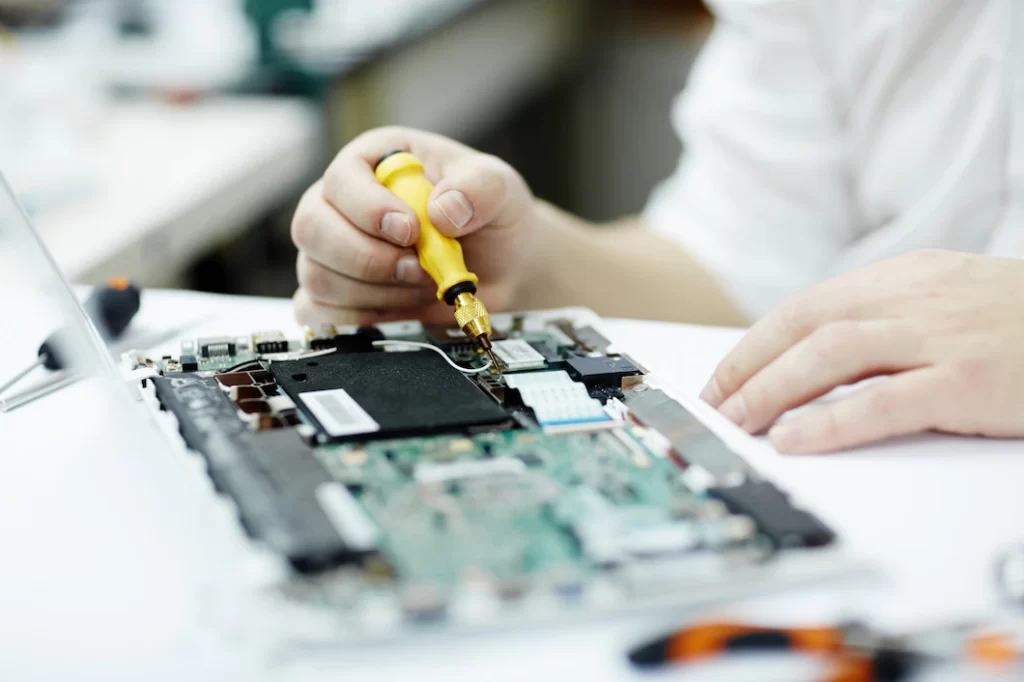 Tired of waiting or paying the premium at an Apple store?
If you're interested in replacing your Macbook screen, bring it into our store. We're located in Miranda Westfield – Level 3 (right in front of Kmart) and do all repairs in-house.
Our Laptop & Macbook repair geniuses can & will make quick work of your handheld device, laptop screen repair or Macbook screen repair.
We can also repair other major & minor issues you may be experiencing with your laptop on Windows, Android & iOS.
Macbook Screen Repairs
Are you looking to get your Macbook repair done in Miranda?
Great news! Mobile Pitstop fixes laptops too. We can replace almost any and fix laptop screens in our store in Miranda. While some unique devices may require a couple days (as some parts aren't in stock), most Macbook screen repairs are doable on the spot. In addition to Macbook repairs we also fix iPad screens as well as basically any handheld device.
Does Mobile Pitstop also repair other laptops?
Yes! As long as your laptop is one of the major brands, we should be able to source the new laptop screen for it and have it all done while you shop around.
Though bare in mind replacement laptop parts in Miranda have to be ordered in. In a situation where a device cannot be repaired, as always our "If we can't fix it, we don't charge" policy comes into play, unless informed otherwise.